3M™ Fire Barrier Ultra GS Wrap Strip
Graphite-based firestop is intumescent for thermal insulation (Intumescent material effectively firestops non-metallic penetrants)
Excellent flexibility for easy installation around through-penetrants
Easily rolled out, cut and shaped with common tools
Re-enterable material saves time and money after installation
300 in stock (can be backordered)
Graphite-based firestop is intumescent for thermal insulation (Intumescent material effectively firestops non-metallic penetrants)
Excellent flexibility for easy installation around through-penetrants
Easily rolled out, cut and shaped with common tools
Re-enterable material saves time and money after installation
Firestop tested up to 4 hours in accordance with ASTM E 814 (UL 1479)
Our 3M™ Fire Barrier Ultra GS Wrap Strip is a quick, cost-effective firestop for non-metallic pipe, insulated pipe and combo penetrations in fire-rated wall, floor and floor/ceiling assemblies. This graphite-based intumescent firestop blocks flame, heat and toxic by-products of combustion. Rolled strip is easily cut to size and the flexible material conforms even to irregular-shaped penetrations.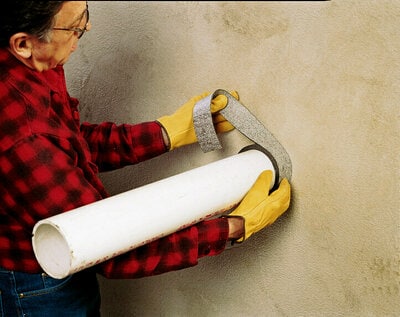 Flexible intumescent mat expands when exposed to high temperatures
Expanding Firestop Material for Non-Metallic Pipe Penetrations
Engineered specifically as a firestop suitable for plastic and other non-metallic pipe penetration systems, our 3M™ Fire Barrier Ultra GS Wrap Strip is fire-rated up to 4 hours in tested and listed systems and meets ASTM E814 (UL 1479) performance standards for exposure to flame, heat and water. It features a largely inorganic intumescent graphite-based construction that expands when heated to deliver excellent thermal insulation and prevent heat transfer, as well as provide an effective firestop for non-metallic penetrants.
Recommended Applications
Firestops ccPVC, PVC, CPVC, FRPP, PVDF, ccABS and ABS pipes penetrating 1- and 2-hour fire-rated gypsum wallboard assemblies
Through-penetration systems in up to 3-hour fire-rated concrete walls and floors
Insulated HVAC penetration systems
Drain, waste, vent or closed pipe systems
In conjunction with 3M™ Fire Barrier Composite Sheet CS-195+ for large openings
Use with the 3M™ Fire Barrier RC-1 Restricting Collar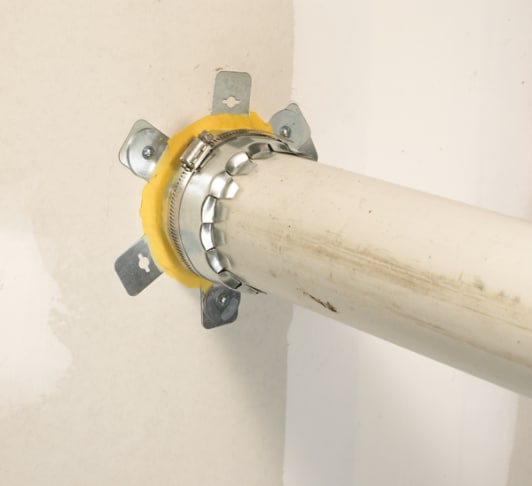 Used in conjunction with 3M™ Fire Barrier Ultra RC Pack—a one-piece metal collar assembly encasing 3M's heat expanding Ultra GS material
A Firestop that Keeps Saving
3M™ Fire Barrier Ultra GS Wrap Strip firestop material is very versatile and flexible: installers simply roll it out and cut as much material as required using common tools. The conformable material wraps easily around the penetrant, saving time and labor. It is designed for excellent weatherability against temperature and humidity, and is re-enterable to save added time and material costs after installation.
The Science of Better Fire Protection from 3M
Since 1925 when one of our lab assistants invented masking tape, 3M has been applying science to life — developing adhesive products and technologies that help entire industries and individual businesses worldwide. The work that began with a single 3M engineer now spans decades and generations. And all of it goes into each of our adhesives, sealants and protective coatings including 3M™ Fire Barrier Ultra GS Wrap Strip — to improve performance, and to help businesses like yours operate faster, better and more efficiently.
See More 3M Fire Protection Product Applications (PDF, 796.59 Kb)
Additional information
| | |
| --- | --- |
| Weight | 2.635 kg |
| Dimensions | 30 × 30 × 10 cm |